TROPICAL
Pictures. TROPICAL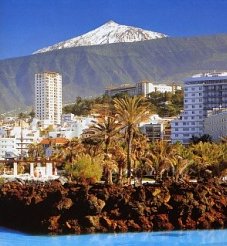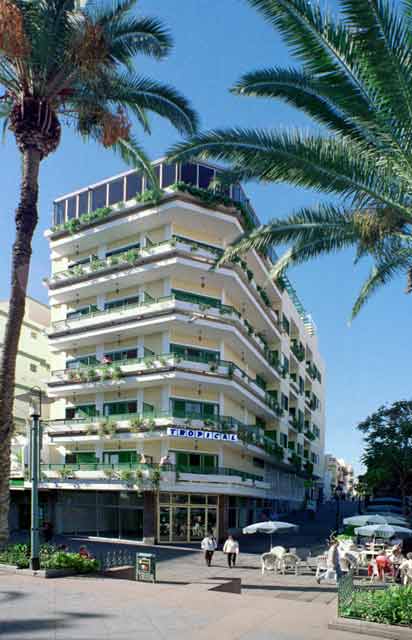 Description. TROPICAL
This beach hotel comprises 6 floors, with 4 singles and 35 double rooms. Facilities include a 24-hour reception, a TV room and a restaurant. There is a laundry service on offer for guests for an additional fee.
This hotel is just 800 meters from the beach. Situated in the heart of the city, where shopping areas, supermarkets, restaurants and bars. There is a public transport approximately 100 meters.
Rooms. TROPICAL
Equipped with :
- Bathroom
- Direct dial telephone
- TV (Optional)
- Satellite / cable TV (Optional)
- Kitchenette
- Safe
- Balcony
Services. TROPICAL
The hotel has a swimming pool located on the floor of the building covered with a fantastic view over the city. Half a mile from here you can play golf.
- Reception area
- 24h. Reception
- Lift-s
- Bar-s
- Restaurant -s
- Public Internet (Optional)
- Laundry service (Optional)
- Outdoor pool
- Fresh water pool
- Sunbathing Terrace
*  Some services will be paid directly into the accommodation.