DELFIN Bajamar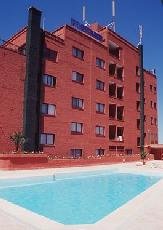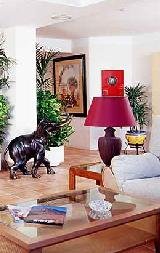 Thanks to its excellent location in front of the sea, this beach hotel offers extraordinary views of natural salt waters of the swimming pools of Low tide, as well as of mountains of the opposite side. It has 65 rooms distributed in 5 plants, 2 elevators, lobby with reception 24 hours, service of currency change, room of TV, room of meetings, bar cafeteria and restaurant of style buffet. In addition, it has conditioned air. If it arrives in car it can leave it in the gratuitous parking of the hotel (according to availability). The small ones of the house can play in the infantile park.
LOCATION

The hotel counts on a calm and calm location watching at the sea in the town of Low tide. However, it counts on good infrastructures in the North coastal line of Tenerife and has a good access to a great number of destinies. These include the city of the Lagoon, located to 6 km and place only considered patrimony of the humanity. The North airport of Tenerife, the Roundups, is to about 18 km, whereas the South airport of Tenerife, Queen Sofia, is approximately 90 km.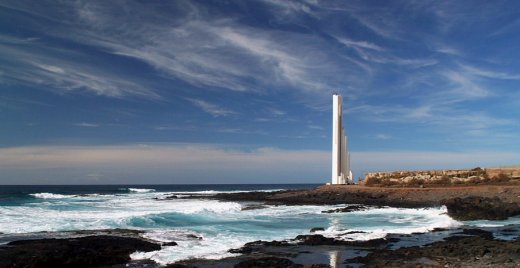 ROOMS
The hotel has 65 rooms, all is oriented to the outside and offers views to the sea or mountains. The rooms have a dormitory combined for 1 to 3 people with:



Telephone of reporting line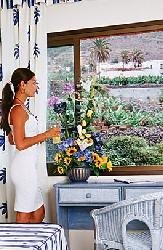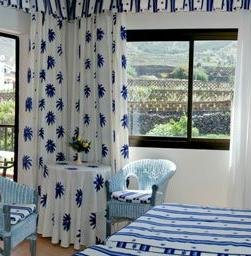 SWIMMING POOL AND FACILITIES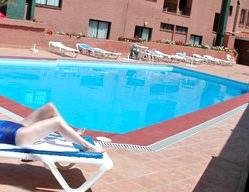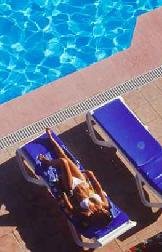 The hotel offers an attractive swimming pool and is an extensive terrace in the roof in which it will be able to enjoy the good time. This zone counts on tumbonas and parasols. Com are other facilities of free time sauna, solárium, jacuzzi and service of massages in a special room. Some services have an extra position. There is a tennis court and a room of games. To little distance of the hotel it will find the famous salt water swimming pools of Low tide and a zone of leisure in which several aquatic sports are offered. To 5 km only is the golf course Tacoronte.

Restaurant style buffet with capacity for 120 people offering daily breakfast, lunch and has dinner in a great variety of cold plates and I warm up and a weekly thematic dinner.

Weekly Bar-hall with live music and spectacles.

Social hall with television by satellite.

Fresh water swimming pool and solarium with hammocks, long cushions and parasols (without cost some), in an ample terrace.

Prescribed tennis court.

Center of health with massages, sauna and jacuzzi.

The hotel owns a plant cellar with garage and capacity for 20 vehicles.

In the first plant is Bar-Swimming pool; 10 rooms for clients, swimming pool, solarium and one ample terrace and tennis court.

The second plant is equipped with 15 rooms.

In the third plant there are 15 rooms, with totally equipped for handicapped people.

In the fourth plant there are 15 rooms.

Finally in the villa plant there are 9 rooms and above of them the attic. That is to say, a total of 65 rooms distributed in 4.330 meters square.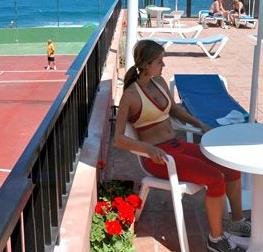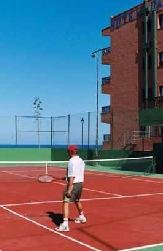 INFORMATION OF THE HOTEL
Year of construction: 1970

Year of last reform: 2001

Number of floors (main building): 5

Total number of rooms: 65

Terrace
* Some services will be paid directly in the lodging.