Pez AZUL
Pictures. Pez AZUL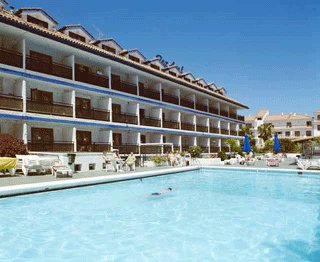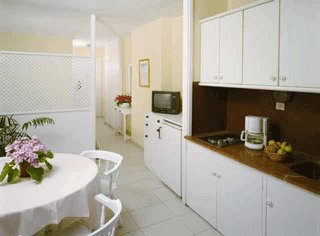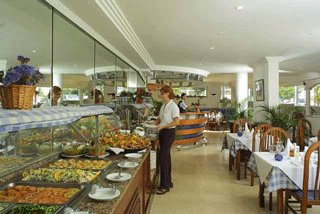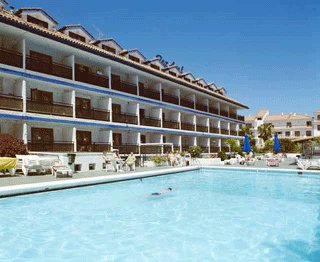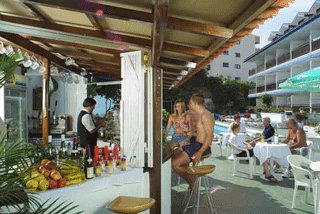 Description. Pez AZUL
Built in 1972 and renovated in 1997, this apartment complex consists of a total of 135 studios, situated amidst 30 m² of gardens. The hotel comprises a lobby with a 24-hour reception, a currency exchange desk and a lift. Further facilities include a TV room, a snug bar, an air-conditioned restaurant with a separate non-smoking area and Internet access (additional fees apply). Guests are offered parking facilities and laundry service is also available.
Zone:
This apartment complex is peacefully situated, around 1 km from the beach. An abundance of shops and cultural venues are located in the immediate vicinity.
Rooms. Pez AZUL
Equipped with
- Bathroom
- Direct dial telephone
- Satellite / cable TV
- Kitchenette
- Fridge
- Mini fridge
- Safe
- Balcony
Bar's and Restaurants. Pez AZUL
Fully equipped bar open from 8.00 am to 24.00 pm. Buffet restaurant with air conditioning.
Breakfast: from 07.30 h to 10.00 h
Dinner: from 18.30 h until 21.30 h
Services. Pez AZUL
Guests may take advantage of the freshwater swimming pool, a children's paddling area, a poolside snack bar, sun loungers and sunshades. A golf course is located 1 km away and it is also possible to play a game of billiards.
Services
- 24h check-in
- Money Exchange
- Bar-s
- Restaurant -s
- Public Internet (Optional)
- Laundry service
- Car park
- Fresh water pool
- Heated pool
- Children's pool
- Sunbathing Terrace
* Some services will be paid directly into the accommodation.