Rural CASABLANCA
Pictures. Hotel Rural CASABLANCA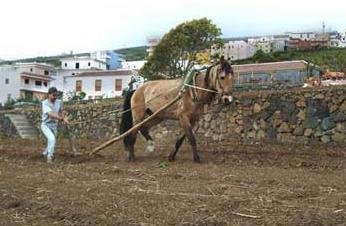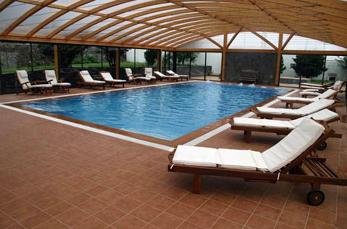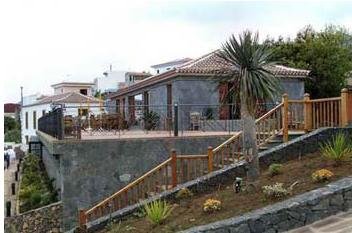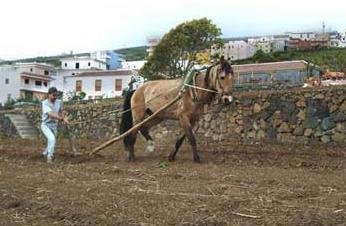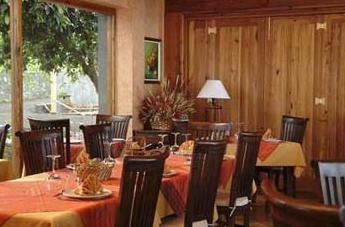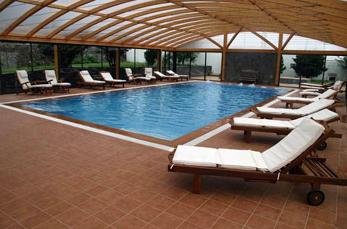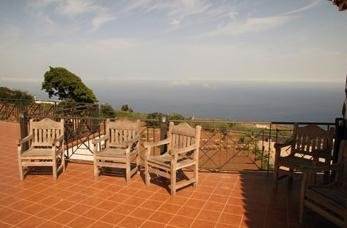 Description. Hotel Rural CASABLANCA
The Hotel Rural Casablanca is an impressive result of the restoration of an old eighteenth century Canarian house is equipped with magnificent views of Mount Teide and the sea. Located at the headwaters of the Barranco de Ruiz, of great scientific interest, at an altitude of 600 meters is the ideal place for nature lovers. Set in a country estate of 15,000 m2, offers customers the opportunity to enjoy the tranquility and beauty of its landscape in any of its 20 rooms, all equipped with the best comfort and service as satellite TV and heating and the junior whirlpool suites hidromasaje.En common areas can connect to the Internet via a Wi-Fi, plus enjoy a heated indoor pool, jacuzzi, lounge bar, restaurant, meeting room and cellar.
Ideal for sports such as cycling, hiking or relax with many other possibilities. Rural tourism focused on nature lovers to 600 meters.
La Villa de Los Realejos
La Villa de Los Realejos is one of the most privileged municipalities of the island, which is reflected in the fact that almost 50% of its land is protected by environmental laws.
Among the types of protection present in the municipality include Teide National Park, The Nature of the Crown Forest, Protected Landscapes Los Campeches, Tigaiga and Ruiz and the Rambla de Castro, the Natural Monument Mountain Friars and Site of Scientific Interest Barranco Ruiz.
Witness a splendid past, Los Realejos had a remarkable artistic heritage importance, the result of economic wealth, the settlement of traders and the performance of religious orders and of the Church itself. Currently still preserves important vestiges of notable historical architectural interest, both religious and civil buildings. Among the first churches of St. James (1496), the Conception (1512) and other small churches and chapels of the sixteenth and seventeenth centuries, such as Tigaiga, Holy Cross, and Upper Icod Gorvorana, located in different districts of the municipality.
The main feature of civil architecture is present in the Hacienda des Princes, home of Alonso Fernández de Lugo, conqueror of the island, where he created an important sugarcane mill was the first crop in this area. Eventually this crop you were going other, mainly due to the special climatic conditions and fertility of our soil, and vines, Barilla (for extraction of soda), and cochineal cactus, up to the present- day are more entrenched their crops, bananas, potatoes, again vines and flowers.
The municipality of Los Realejos is a haven for alternative sports, adventure and contact with nature. For the wide diversity of natural areas at high altitudes, and in mediocrities coast, coupled with special weather and climate conditions that occur throughout the northern side of the island, and by the existence of groups, clubs and associations linked to these activities, willing to direct their expertise to anyone interested in these sports, we have a complete destination and brings together, in a short, all the elements necessary for passing the lovers of nature and adventure unforgettable.
Rooms. Hotel Rural CASABLANCA
The hotel offers 20 rooms equipped with every comfort for a pleasant stay:
4 Junior Suite
16 Doubles
All rooms are equipped with heating, bathroom, bathrobe, satellite TV, telephone, Internet connection, safe, balcony or terrace and extra bed for children.
Services. Hotel Rural CASABLANCA
The hotel has an indoor heated pool, jacuzzi and sun terrace with hammocks. In the area there are possibilities for horseback riding, biking, hiking and paragliding. There is a golf course about 20 km.
reception
Restaurant-s
parking
Safe-deposit box
Air-conditioned restaurant
Bar-s
wireless Internet
Conference
Laundry *
Fresh water pool
TVRoom
Wheelchair accessible
heated pool
Breakfast room
Bicycle storage
* Some services will be charged directly at the hotel.