VINCCI TENERIFE Golf
Pictures. VINCCI TENERIFE Golf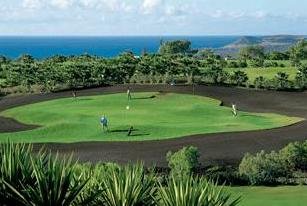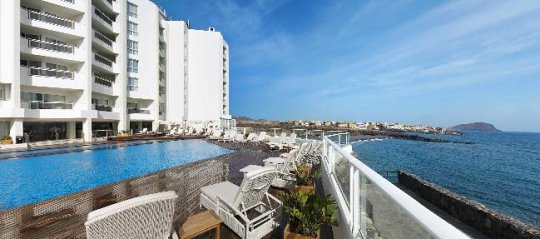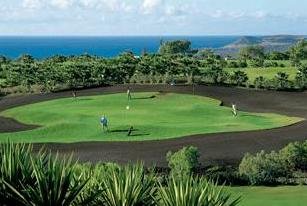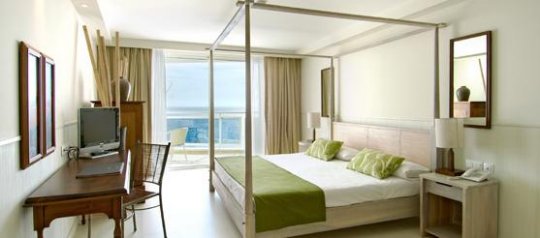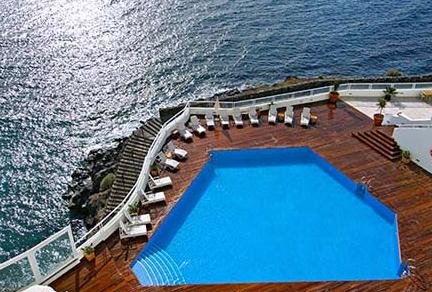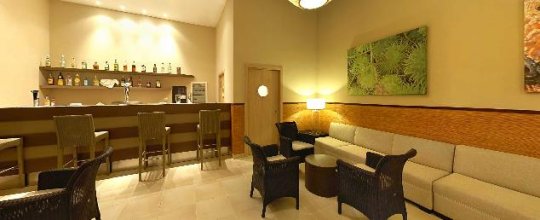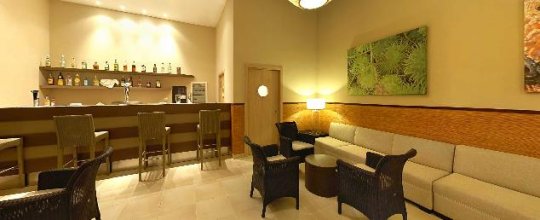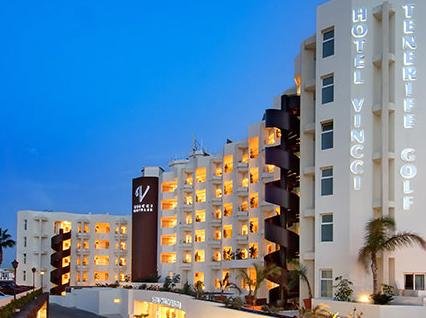 Description. VINCCI TENERIFE Golf
Vincci Tenerife Golf Hotel **** Right on the edge of the sea, only 5 km away from the Reina Sofía airport, Vincci Tenerife Golf is a delightful, four-star hotel just 100 metres way from the "Golf del Sur" golf course, where the hotel has special agreements and discounts.
Located in the town of San Miguel de Abona, the tourist success story of the south of the island, with Arona, Adeje and Granadilla. One of the points of interest is the scenic views from "La Centinela" and "El Frontón", from which you can enjoy a panoramic view of the towns of Arona, San Miguel and Granadilla. There are several places where the traditional dishes of rabbit in salmorejo and roast mullet are prepared in the neighbourhoods of La Aldea and Las Zocas.
Rooms. VINCCI TENERIFE Golf
Vincci Tenerife Golf Hotel **** boasts 125 rooms, including 11 Junior Suites, 14 Junior suites with two bedrooms and a living room, 19 Family Rooms with two bedrooms and a sofa-bed, as well as 56 double rooms with sofa-bed and 25 standard doubles, fully equipped with air-conditioning, full minibar, connection to ADSL (WiFi in zonelobby), satellite TV, direct-line telephone, complete bathroom, daily newspapers and a complete set of products to welcome you.
Restaurants. VINCCI TENERIFE Golf
The Buffet Restaurant: Fusion of canaries food with traditional gastronomy, mixed with innovate touches. You will enjoy the flavours of informal and wealthy meals, with the sound of the waves as a background.
Breakfast and dinner is offered as a buffet.
ALL INCLUSIVE PROGRAM INFORMATION
Breakfast: 7:00 to 10:00
Bar Hall: 11:00 to 23:00
Snacks: 11:30 to 13:00
Buffet Lunch: 13:30 to 15:00
Snack Snack: 16:30 to 18:00
Buffet Dinner: 19:30 to 22:00
All Inclusive to detail
Mineral water: with and without gas
refreshments:
assorted juices
Cola and coke
Orange / Lemon
Tonic / Sprite
Beers on tap:
cane
jar
Coffee and tea:
American coffee
infusions
Cola-Cao
wines:
House wine
bleeding
liqueurs:
local Whisky
Fruit liqueurs with and without
alcohol
local brandies
local Ron
local vodka
local Geneva
appetizers:
vermouth
Cavas: house cava Cup
Snacks: burgers,
sandwiches, hot dogs,
French fries, pizza, ice cream, fruit
fresh.
Snacks snack: cakes varied
pastries, cold sandwiches, ice cream
bulk, fresh fruit.
Activities. VINCCI TENERIFE Golf
Sports fans will find an outdoor swimming pool and a tennis court at the Vincci Tenerife Golf, although one of the greatest attractions of the hotel is, without doubt, its impressive solariums, with fantastic views of the surrounding district. If you are travelling with children, give them a free rein to enjoy themselves in the Mini Club, equipped with everything they will need for a good time.
Services. VINCCI TENERIFE Golf
Snack bar El Mirador
Terrace bar exterior
Press
Coffe bar
SPA with sauna, turquish bath, active pool and massage room
Exterior pool
Tennis course
ADSL and WiFi connection *
Solariums with incredible views
24 hours reception
Children's club
Room service
Laundry,dry cleaning *
Breakfast in room
Babysitting
Lifts
Currency exchange
Car hire
Tourism desk
Fax/photocopier *
Ticket sales
Bar-es
Bike hire
VIP room service
Last reform: 2006
Number of floors: 9
Total number of rooms: 125
Doubles rooms: 100
Junior Suites: 25
Rooms for disabled: 3
Jardin
Terrace
*Some services are paid directly at the hotel.