FLORASOL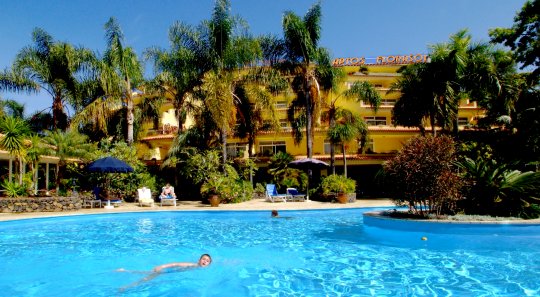 The Florasol is a complex of modern and functional apartments in the form of terraces with a personal and special note.

Located to fifteen minutes of the urban center, historical helmet and of the zone of beaches, near stores and supermarkets, consists of thirty and five extensive apartments and studies.

Recommended for that they look for comfort, tranquillity and privacy, it is located under the renewed Park of the Taoro, considered like residential zone privileged of the Port de la Cruz, in a sunny place and prote'ge' of winds.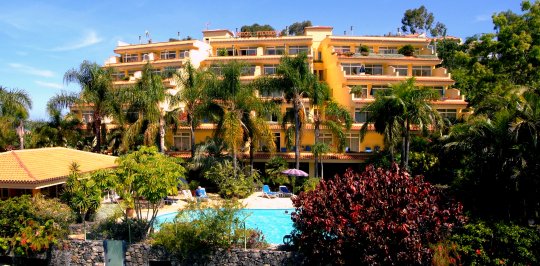 LOCATION
This aparthotel is in a calm residential zone of the north of Tenerife, where it will be able to enjoy magnificent natural surroundings and the warm climate of the eternal spring.

To 15 minutes on foot of the center of Port de la Cruz and the beach, this complex of extensive apartments also offers a easy access to the main attractions of Taoro Park, as well as to the Parrot Park and the zoo.

Just by 30 modern apartments, Florasol is able to create a cosy and familiar atmosphere. It is prote'ge' of the wind and the majority of apartments is oriented to the west and the sun putting.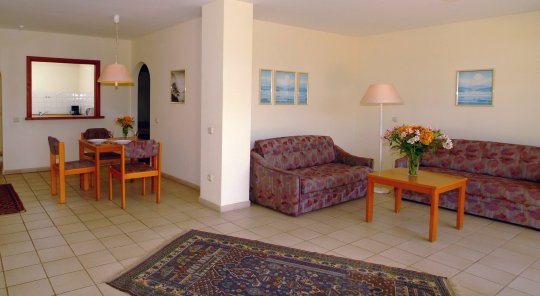 STUDY AND APARTMENTS
The Florasol complex offers four types of lodging:
1. Studies with capacity of 2 to 4 adults.
2. Apartments 1 dormitory with capacity for 1 to 4 adults.
3. Apartments 2 dormitories with capacity for 2 to 4 adults.
4. Apartment Panorama with capacity for 1 to 4 adults.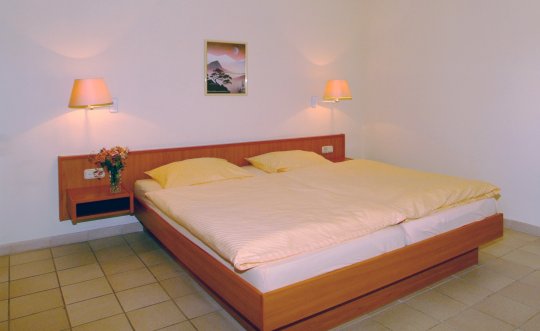 TERRACE AND RESTAURANT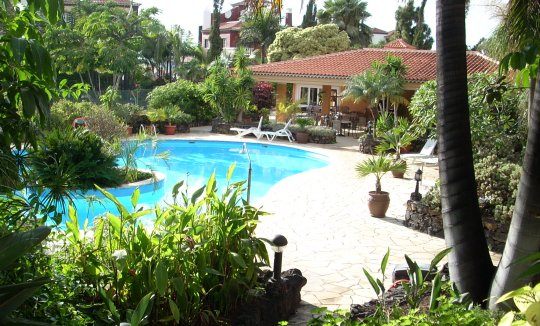 The terrace offers spectacular panoramic views of the environs of the complex and is an ideal place to relax and to take the sun. The complex has a conditionned swimming pool in winter. Also, who prefer the activity, they will be able to use the tennis court, the table of ping-pong and the bicycles in rent, that are an excellent option to explore the environs.

If it looks for a calm place to celebrate some familiar event, a corporative meeting or a food of company, the complex has sufficient space in the terrace, with capacity to 60 people, as well as in the dining room, to 50. It contacts directly with the hotel for more information about the group menus, that can be reserved according to preferences.


 

The restaurant of the complex, the Floridita, offers a wonderful cooking experience to him in its extensive terrace garden, a tranquillity oasis.

The bar offers an ample selection of liquors, natural beers of barrel and juices, besides drain of own elaboration.




SERVICES OF THE HOTEL

Parking shortage
Ascensor/es
Strong box
Room/slogan for luggage
Laundry
Access to Internet *
Wi - Fi *
Service of reception 24 hours
Outer swimming pool
Rooms of meeting
Safe-deposit box
Restaurant - s
Transfers of payment *
Currency exchange
Area gardens
Parking
Bars
Room/slogan for luggage

 

INFORMATION OF THE HOTEL

Year of construction 1992
Last renovation 2007
Number of rooms: 35

INCIDENCES




* Some services will be paid directly in the lodging.