Los DRAGOS del SUR

The complex the Dragon trees of the South was constructed in 1999 and renewed totally in the 2004, it has 78 apartments distributed in 7 plants. The building counts on an entrance hall with service 24 hours, box strong and currency change. There also it will be able to find two elevators, a minimarket, a bar, a connection to Internet, service of laundry and a restaurant to the letter, conditionned and with zone for nonsmokers and high chairs for the children.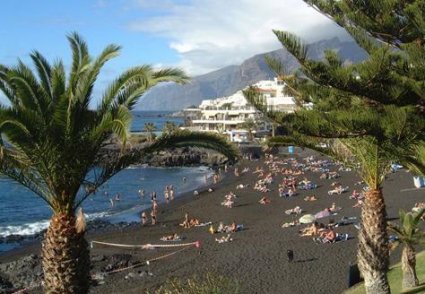 LOCATION

This complex of apartments is located in the tourist zone of Port of Santiago. It is to a kilometer of the center of the locality, where it will be able to find a great variety of stores, commerce and places of leisure and entertainment. To 200 meters it is the beach. Before the complex also will find a shutdown of public transport.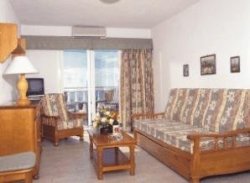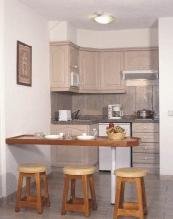 APARTMENTS AND STUDIES
The elegant apartments have aside of hall-dormitory and a dormitory. They count in addition on bath, cooks American and balcony or terrace. In addition, reporting line telephone of, radio, conditioned air adjustable by one same one, box fuerte* and television are equipped with satelite*.
Bath

Small kitchen

Box of seguridad*

Telephone of reporting line

Refrigerator

Balcony

TV via satellite/TV by cable*

Conditioned air central
SWIMMING POOL AND FACILITIES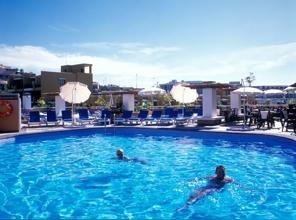 In the outer part it will be able to find a swimming pool, a separated swimming pool for children, a terrace to take the sun equipped with parasols and tumbonas, as well as a appetizer bar with covered terrace and another separated terrace for nudists. Paying rates also it will be able to use sauna, jacuzzi, the gymnasium and the service of massages. In addition, it will have the possibility of playing billiards (paying rates).

 

RESTORATION

All the meals of the day are offered in the form of buffet.

 

SERVICES OF THE HOTEL

Conditioned air in common zones

Room of games

Swimming pool for children

Lobby reception

Restaurant - s

Chiringuito of swimming pool

Service of invoicing 24h

Conditionned restaurant

Tumbonas

Service of reception 24 hours

Tronas

Parasols

Safe-deposit box

Access to Internet

Bathtub of hidromasaje*

Currency exchange

Service of laundry

Sauna*

Elevators

Area of games

Solarium terrace

Cafeteria

Number of swimming pools

Masaje*

Supermarket

Fresh water swimming pool

Gimnasio*

Bars

INFORMATION OF THE HOTEL

Year of construction: 1999

Year of last reform: 2004

Building Annex: 

Number of floors (main building): 7

Apartments: 79




* Some services will be paid directly in the lodging.