ZENTRAL Center
Pictures. ZENTRAL Center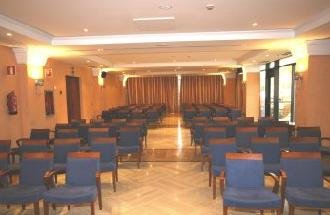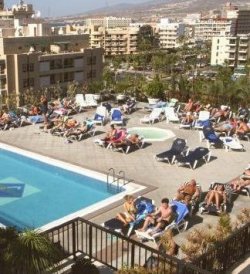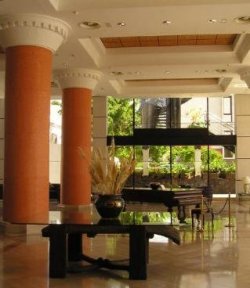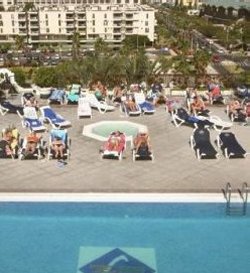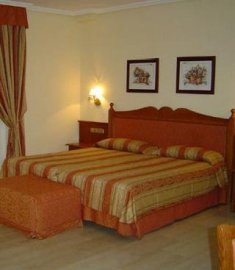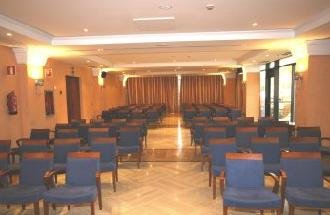 Description. ZENTRAL Center
The Hotel Zentral Center, built in 2003, is a new proposal in the hotel branch of Tenerife. With care and devotion, we managed to obtain a perfect balance between the tranquillity and business life.
In a modern 7 floored building, with spacious and elegant halls, the traveller will find comfortable and tastefully decorated rooms, taking care of even the smallest detail, in order to satisfy even the most demanding guests.
The hotel Zentral Center will appeal to couples looking for excellent accommodation close to resort facilities and with its well-equipped conference rooms, will also suite the business traveller .
The hotel is situated in the South of Tenerife, in a centric area of Playa de las Américas, at a distance of 15 km from the airport "Reina Sofía" and 700 meters from the beach.
Rooms. ZENTRAL Center
The hotel has a total of 208 rooms, consisting of 146 Double rooms, 36 Single rooms (Double room for single use), 12 Junior suites, 11 Wheelchair adapted rooms, 2 Double rooms King Size, 1 Presidential Suite.
All our rooms are equipped with:
• Air Conditioning
• Direct Telephone
• Satellite TV
• Safe (for hire)
• Hairdryer
• Mini Bar (on request with extra charge)
• Large wardrobes
Services. ZENTRAL Center
• 1 Main restaurant • 1 Bar • 3 multipurpose halls (with modern audio-visual equipment, including a screen of 2x2 meters) • Sun Terrace on the roof • Heated swimming pool • Jacuzzis • 2 saunas
As the hotel is part of a Shopping Centre, which is unique in the South of Tenerife, the traveller can choose amongst a wide variety of leisure activities and shops, including e.g. boutiques, restaurants, hairdresser, cinemas, offices and a parking with 2 levels for 1000 cars. Alltogether, a world of possibilities is available for our clients.
BUSINESS CENTER
The Business Center, part of the Zentral Center complex, offers you anything you may need for your business:
• Halls with different capacities, with modern audio-visual equipment (computers, printers, photocopiers, telephones, projectors), suitable for: - Meetings and banquets - Video Conferences and Congresses - Business Meetings - Staff selection interviews
• Coffee Breaks
• Business Lunch
• Hire of offices, including secretary service
HOTEL SERVICES
Air-conditioned in common areas
Hairdresser
Laundry service **
Reception area
Bar-s
Medical Service**
Servicio de facturación 24h
Teatro / Auditorio
Aparcamiento **
24h check-in
Conference room
Outdoor pool
Safe
Restaurant-s
Fresh water pool
Money Exchange
Restaurant - Air-conditioned
Heated pool
Cloakroom
Restaurant - non-smoking area
Sun loungers
Lift-s
Mobile phone network
Whirlpool
Cafe
Public Internet **
Sauna
Supermarket
WLAN access point **
Sunbathing Terrace
Shop-s
*Some services will be charged directly at the hotel.
** Due to the special approach of the hotel, the children have to have a minimum of 14 years to lodge at the same one.