La SIESTA
Images of La SIESTA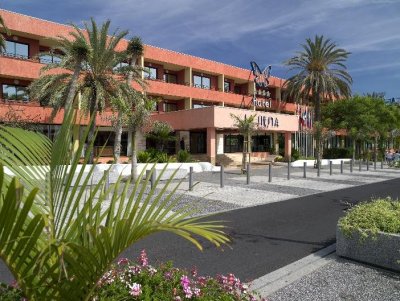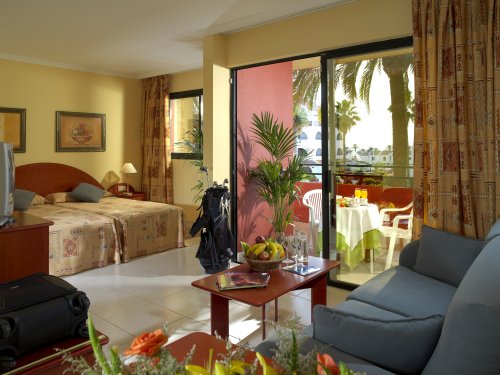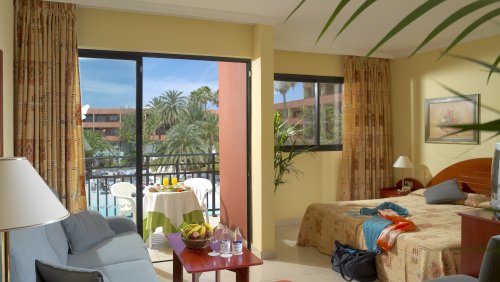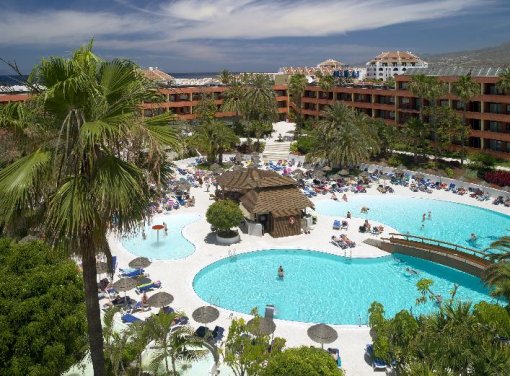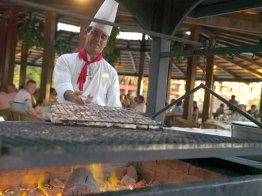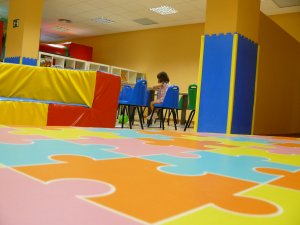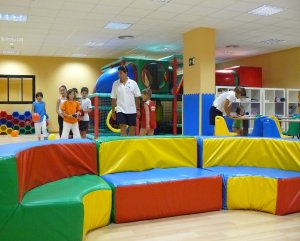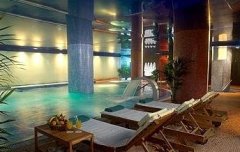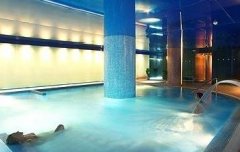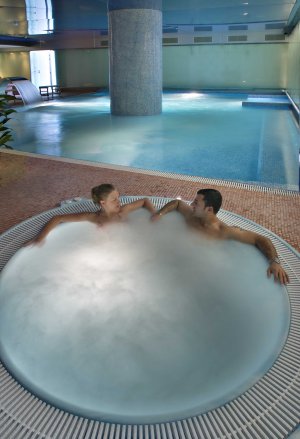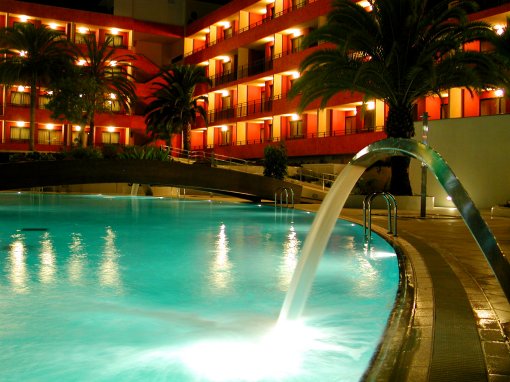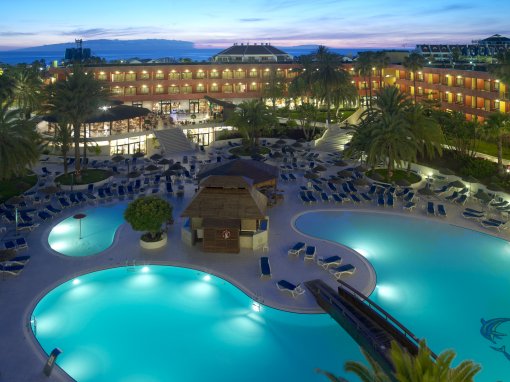 Description of La SIESTA
Located in a tropical garden in the warm and commercial zone of Playa de las Americas, Tenerife South, theHotel La Siesta is located just 300 meters from the sea, 15 kms. Reina Sofia International Airport, 1 km. Campo de Golf Las Americas and a maximum of 13 kms. of 4 other golf courses in the South. The Hotel La Siesta has been completely renovated in September 2004. It has air conditioning in all rooms and public areas.
The hotel has a swimming pool for adults and children, both seawater and heated. There is also a tennis court, billiards and ping-pong, darts and a recreational park for children.
Rooms of La SIESTA
Rooms at the Hotel La Siesta is decorated in a modern style and simple yet with lightness and freshness and impeccable taste. What the hotel has sought is that the rooms are very comfortable. It cares for the comfort and needs of customers so they feel at home. Also the hotel has 5 rooms specially equipped for disabled and non smoking rooms.
· Double Standard (159 rooms):
Rooms are spacious (36 to 50 m², equipped to accommodate up to 4 people) all with bathroom, hairdryer, direct dial telephone, air conditioning, satellite TV, minibar, safe, comfortable lounge and a magnificent terrace . Some rooms have stunning views of Mount Teide
All have:
· Furnished terrace or balcony · Bathroom with shower
· Hairdryer · Hall
· Direct telephone line · Minibar *
· Satellite TV with music channel · Safe *
· Air Conditioning · Sofa bed for 3 rd and 4 th Pax
·Wi-Fi available (fee)*
· Alexandre Club Rooms (114 rooms):
Often heard lately of people for whom their main hobby is traveling, that sites are always charming small hotels and in turn hidden in the remotest parts of the world, far from civilization. The ancient but prestigious hotel in turn say that the big hotels have changed. Hence the importance of Breakfast Club Alexandre, they have created to meet the concerns of customers more demanding and experienced in travel. This way, here the client can enjoy the best rooms, all overlooking pool.
All Club Alexandre rooms have:
· Furnished terrace or balcony · Bathroom with shower
· Hairdryer · Hall
· Direct telephone line · Minibar *
· Satellite TV with music channel · Safe *
· Air Conditioning · Sofa bed for 3 rd and 4 th Pax
·Bottle of wine on arrival
· Bathrobe and slippers during your stay
· A thermal circuit per person per day at the Spa & Wellness "Natural"
Likewise, the Hotel La Siesta has:
9 rooms with jacuzzi (pool view and mountain view), to supplement and on request.
6 superior connecting rooms with garden.
5 rooms for disabled people on ground floor, 2 and 3 with a mountain view overlooking pool Alexandre Club.
Non-smoking rooms.
Free sofa bed for 3 rd and 4 th person.
Free cot.
Beds and separate beds.
Safe (2.00 € per day plus deposit).
Minibar (25.00 € per pack of drinks or a la carte choices - plus deposit).
Gardens and Pools of La SIESTA
The exotic pools heated seawater that peace will invade your space and it will only be broken by the falling water of the falls.
The sun, climate and water are the basic elements of Tenerife and these are combined to perfection in the large solarium. And if what you need it's cool down, you can savor an ice cream at the snack bar "El Bohío", all this without leaving the heart of the hotel. It also has a fun pool for children.
Restauration of La SIESTA
Restaurant "El Drago"
The new restaurant, spacious and bright, is situated in the main hotel building, offers a delicious and varied breakfast buffet. And during the dinner features a "live cooking show" or Show Cooking, with a full buffet, ranging from fresh pasta to delicious grilled specialties, plus a variety of salads. The chef always brings a personal touch to your dishes, is that fusion of flavors and scents, which makes this restaurant a wonderful mix of modernity and tradition. Are kindly requested to respect the gentlemen dress code established by the hotel for dinner shorts are not allowed.
Characterized by an informal atmosphere with a spectacular swimming pool is the snack bar "El Bohío", where you can enjoy an extensive menu of salads, snacks and sandwiches, plus you can taste all kinds of soft drinks, juices, ice cream and fruit.
The Hotel La Siesta prepares a weekly themed dinners to raise awareness of other food cultures and in turn enrich the palate of all its customers. Some of them are held in the spectacular outdoor palapa, which is the moon roof, and having regard to the pits and as the main course good food. So at dinner you can enjoy Canarian cuisine made from the typical local products like potatoes with mojo picon, wreckfish the Canarian banana flambé. But no less special Italian dinner will taste a variety of risottos, Macaroni to Matriciana, tiramisu. And the beach is not incompatible with good food, barbecue offers a selection of the best meat accompanied by a great show for your evening is different, unique.
Magic Park of La SIESTA
Magic Park is an area of 350 m² devoted to fun for children of hotel. It is divided into 2 areas, Mini-Club and Recreational Park.
The "Mini-Club" is an area reserved for children from 2 to 9 years, supervised by an entertainer and always accompanied by parents. Are installed slides, ball pools, game tables, and colored art, theater. order to encourage the children.
The "Recreation Park" is an area for children and adults with electronic games, table football, billiards, bowling, etc., All payment services.
SPA & WELLNESS "NATURAL" of La SIESTA
Located in the Hotel La Siesta there is the Spa & Wellness Center "Natural", where you can enjoy more than 500 square feet of leisure and thermal sensations, and also can relax body and mind at once. This is the balance offered by the Spa through different routes and health and beauty treatments. The main goal is to recharge and experience all the well-being.
More than 500 square feet of freshwater thermal sensations
Large swimming pool for recreational thermal circuit
Jacuzzi and cold water well
Sauna, steam bath and sanarium
Hot sun loungers
Hydrotherapy tub
Jet hydrotherapy and Vichy
2 massage rooms and 1 for beauty salon
Barber
Fitness
Services of La SIESTA
The Hotel La Siesta offers a variety of high quality services, thanks to the entire hotel team will work to make your holiday unforgettable. The team spirit of this hotel has always been noted for its high level hospital.
Facilieties and Services from Hotel La Siesta:
· Business Centre




· Thalassotherapy Centre "Natural"




· 2 Restaurants




· 2 Bars




· 1 Pool Bar




· 2 outdoor pools




· Fun Club, Mini Club for children (4 to 12 years)
· Fantastic and daily sports activities




· 1 free gym for guests use




· Volleyball, darts, pistol shooting, rifle shooting, football pitch, free




· Tennis and billiard table, both charges.




· 1 floodlit tennis court, hire




· 2 meeting rooms (possibility of turning into a bigger one), with a maximum capacity of 255 people, with audiovisual equipment on request.
* Some services will be paid directly into the accommodation.